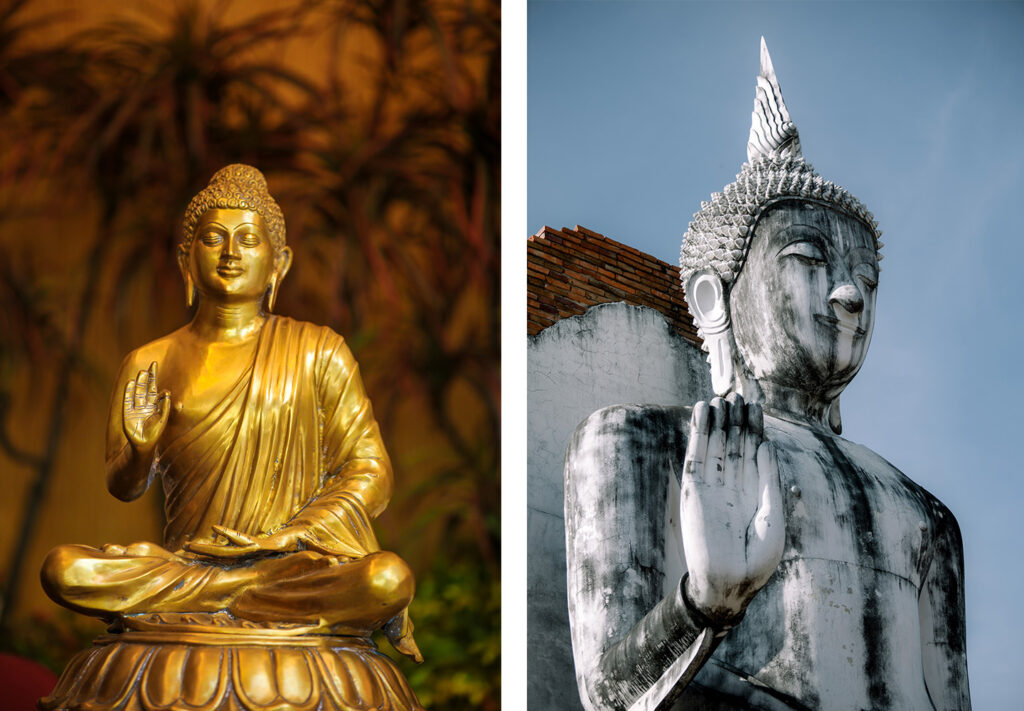 The story is told something like this:
Many years ago in Thailand there was a temple with a golden Buddha outside the entrance. The Buddha and temple were revered by the people of the town. In the 1700's there were rumors of an invasion by Burmese armies. The monks at the temple, fearing that the Buddha would be destroyed, quickly covered the golden Buddha with plaster to make it seem as though it was not of value. While the monks were killed during the invasion, the concrete Buddha remained for many more years.
Much, much later, a monk was sitting on the concrete Buddha in meditation when he noticed that there was a crack in the concrete and the gold began to show through. As he began to chip away at the concrete he realized that the statue was made entirely of gold.
Uncover Your Golden Buddha
As we live our lives, we very often pile on layer after layer of concrete, until the golden light of our very being is completely covered. We encounter difficult situations, difficult people, and difficult events in our world that add those layers until we no longer realize who we truly are meant to be.
What if we could remove the layers that hide our true Being and recover the golden light that we are? How different our lives might be if we allowed that golden light to shine through!
Rediscover Your Golden Light
Intuitive work can help us do just that. In a medical intuitive session, I work with my Guides to discover the root cause of your illness or struggle. Perhaps that is a situation in your current life, an issue with a relationship, or even something that stems from a past life. Discovering that root cause enables us to really heal a problem instead of circling around it. Let's get to the bottom of it together so that you can rediscover the golden light you are meant to be.
Shine on!